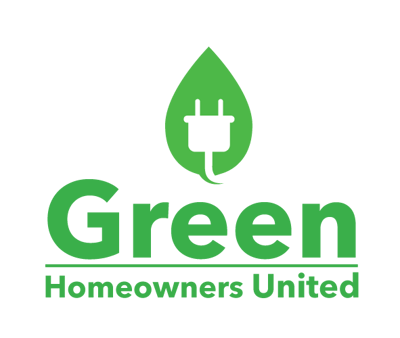 2022-23 Basement Me2 Upgrade Program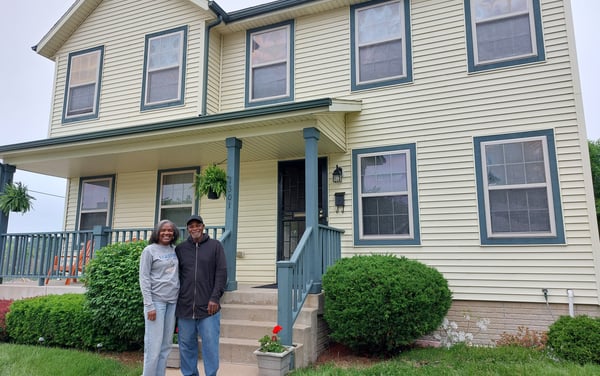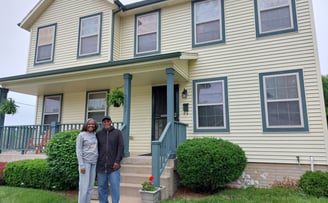 Thanks to the efforts of the City of Milwaukee, the Inflation Reduction Act, Summit Credit Union and others, Green Homeowners United is proud to assist local Milwaukee residents in accessing accessible low-interest loans to upgrade the homes to help reduce energy bill burdens.
This approach can provide
12-months, 60-months or 180-month financing options

White, sturdy insulation boards to significantly reduce heat loss through cold basement walls, alternative to drywall (resists water) for a dryer, more finished, look to save energy.

Unlocks $1,200 in federal tax credits if installed after Jan 1, 2023

Helps unlock $4,000 in federal rebates that can cover the cost in most cases for other improvements like attic insulation, new furnace or more!

Monthly payments as low as $99/mo*
This program is designed to help those concerned about how comfortable their home isn't, and/or high utility bills have a way to reduce them by making the home more energy efficient. While all new homes built in Wisconsin are required in building code to have insulated basements, older homes often don't; and too many homes are drafty, leaking warm air out in the winter and allowing humid air in the summer. This impacts our energy bills, our planet and residents' health.
Eligibility- you must:
Property is in the City of Milwaukee, and be either a single-family, 2- or 3-unit building

Not be behind on property taxes, and not in foreclosure/bankruptcy

Either have been working the last 12-24 months OR have decent credit score. No minimum credit score required if working
PROs:
No home equity required

No down payment required (unless desired)

Up to $15,000 for energy related improvements such as basements walls

No pre-payment penalty

Low-interest, fixed rate

In most homes the cost will be about $99/mo for 180 months, or $196/mo for 60 months*
How to Sign Up:
Click here to schedule a phone call to go over the program,
or call Kevin at Green Homeowners United: (414) 604-6450‬
How to Sign Up:
Click here to schedule a phone call to go over the program, or call Kevin at Green Homeowners United: (414) 604-6450‬
* - cost estimate is based on 900sq ft basement, Summit Me2 terms as of 11/3/2022 of 8.25% over 180 months or 7.5% for 60 months. No prepayment penalty. Actual cost based on basement size & interest rate at closing.
** - Rebates available in 2023. Cost of furnace or attic depends on existing conditions and may be higher or lower based on customer preference.
Q: What if I don't live in Milwaukee, can I qualify?

Not for this Me2 program together with the City of Milwaukee and Summit Credit Union, but reach out to us as other options are likely available where you live!
Q: Do I need to cover the rigid insulation panels up with drywall?

Nope! While you certainly can add drywall to have that fully finished look, our rigid insulation panels are already white, already paintable and are already considered a thermal barrier for fire safety!
Q: How does the tax credit work?

Under the new Inflation Reduction Act, starting January 1st there is a 30% federal tax credit for insulation, to a max of $1,200 per year. Our rigid insulation boards count for this, unlike drywall, and can reduce how much you owe in federal taxes
Q: How do the $4,000 rebates work?

Under the Inflation Reduction Act, if a home can reduce utility bills by 35% (as measured by a certified energy assessor like those on our staff) or more the home is eligible for $4,000 off the cost of improvements. Below a certain income they may be eligible for more. We at Green Homeowners United have done hundreds of energy assessments, and we have found that this is often accomplished by basement wall insulation, air sealing, attic insulation and/or high efficiency furnace (varies by home)**. We will help you qualify and enroll for these benefits, and that amount can usually cover the cost of insulating/air-sealing an attic or replacing a furnace!
Q: Who performs the work?

All work is performed by Green Homeowners United in-house energy efficiency experts. Our energy assessors and workers are union members of Laborers Local 113. We believe it is possible to create living wage jobs helping you save money & be more comfortable while also fighting climate change!
Q: How effective is this rigid insulation board in the basement?

Standard 8-inch of concrete block has an insulating value of approximately R-1, which is less than a double-pane window, less than majority of attics and above ground walls. The basement is generally the largest uninsulated area in the home. Our rigid insulation panels can be between R-5 to R-15, but usually are about R-10 at about 2-inchs thick. At that level, the amount of heat you lose is about 90% less, making insulating basements one of the most energy-saving insulation projects you can make in the home (so long as there is at least SOME amount in your attic or walls)