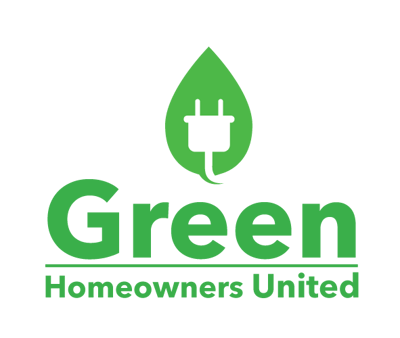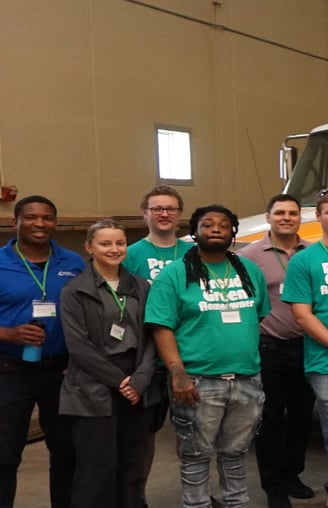 A Wisconsin 2023 Snapshot of Green & Healthy Residential Construction Careers: Emerging Green Skills, Review of Future Workforce Requirements
What is the future work going to look like for someone looking to make a difference in Wisconsin homes? How can we ensure Wisconsin will be ready for the federal funds coming to upgrade our state's homes? And how do we ensure that these are family supporting jobs that retain skilled workers and contractors for the long haul? These is the questions we at Green Homeowners United sought to answer through a series of interviews and reflections with over a dozen experts in Wisconsin in the areas of affordable housing, energy efficiency, healthy-home improvements and workforce development.
We interviewed Wisconsin experts and asked them to describe the current climate for residential laborers working on energy-efficiency improvements, healthy-home upgrades and repairs generally; as well as what the future looked like for them. From these expert's opinions, we are making a series of recommendations to policymakers as they seek to implement upcoming federal funding from such laws at the Inflation Reduction, Bipartisan Infrastructure Law and more.
Samples of the recommendations in this report:
-Take steps to implement the Inflation Reduction Act residential provisions as soon as is feasible. Other programs that hire contractors for green or healthy home improvements we recommend utilize as much as possible now before the IRA rebates are available, to allow contractors to scale up now in preparation.
-Prioritize the training of insulation installers, lead abatement workers and energy assessors
-We recommend the creation of a "Green and Healthy Home Residential Apprenticeship" program, or similar ongoing training program for Residential Laborers.
-Programs that have the ability to wage or benefit standards should do so (more fully covered in the report) to ensure workers leave the field for other sectors
-We recommend a regional or statewide financing option for green and healthy home improvements be established that works with contractors to facilitate education and consumer enrollment, to name a few.
Throughout this report you will see the term energy efficiency, or "green" and healthy home jobs, as well as residential jobs. While there are many careers that address both energy efficiency and occupant health triggers in the home, for the purpose of this report we are focusing exclusively on residential jobs that are generally not already part of an existing apprenticeship program and do not require a special master license to operate. These jobs do however require emerging skills and in particular green skills.
Insulation installers, energy assessors, lead abatement workers, residential window installers, home repair experts, residential drywall repair workers, home inspectors, home rehab contractor, asbestos abatement worker, roofers, siding installers and solar panel installers. Jobs that, because of their lack of specialized certification or licensure requirements, are often switched between during the course of a residential laborer's work scope.
This report does not focus on professions such as plumbers, electricians, HVAC technicians, or operating engineers. It is our position that "Residential Laborer" is the best way of describing the ample work needed to abate residential environmental hazards, to weatherize homes to cut carbon emissions, and to repair aging housing stock.