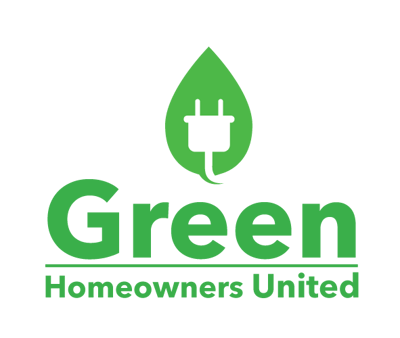 Inflation Reduction Act Rebates & Tax Credits
Tens of Thousands of Wisconsin Homes Eligible for Significantly Subsidized or Even No-Cost Energy Efficiency Improvements from Inflation Reduction Act!
The Inflation Reduction Act, passed by Congress and signed by the President in August, has billions allocated for residential energy efficiency improvements, such as for heat pumps to provide heat more efficiently, insulation and stopping air leaks. And moderate income homeowners can anticipate increased instant rebates to bring larger improvements into financial reach. This transition of all homes to a more efficient state is vital, as studies show residential energy efficiency is one of the most important steps needed to stop climate change.
Two new instant rebates - the Electrification rebates and the HOMES rebates - that immediately reduce the sticker price of consumer's home improvements will soon be available, and at a higher level for moderate income homeowners.
"We have the opportunity, thanks to the Inflation Reduction Act, to affordably upgrade tens of thousands of homes. To create good jobs and help homeowners, regardless of income", said Kevin Kane, Chief Economist for Green Homeowners United. "Right now union workers with good wages & benefits are installing insulation and upgrading windows in homes, and soon we can supercharge that. We can further transform dwellings, create high skilled family supporting jobs and help the planet all at once!"
"My home is one of the thousands in Wisconsin without air conditioning", said Ann Knoedler, resident of Milwaukee's Sherman Park neighborhood. "We've recently insulated our attic and sealed air leaks, but we want to do more to be green homeowners. Under the Inflation Reduction Act my home will be one of those eligible to get a heat pump mostly if not fully paid for, I can have air conditioning now and more efficient heating to further reduce my carbon emissions!"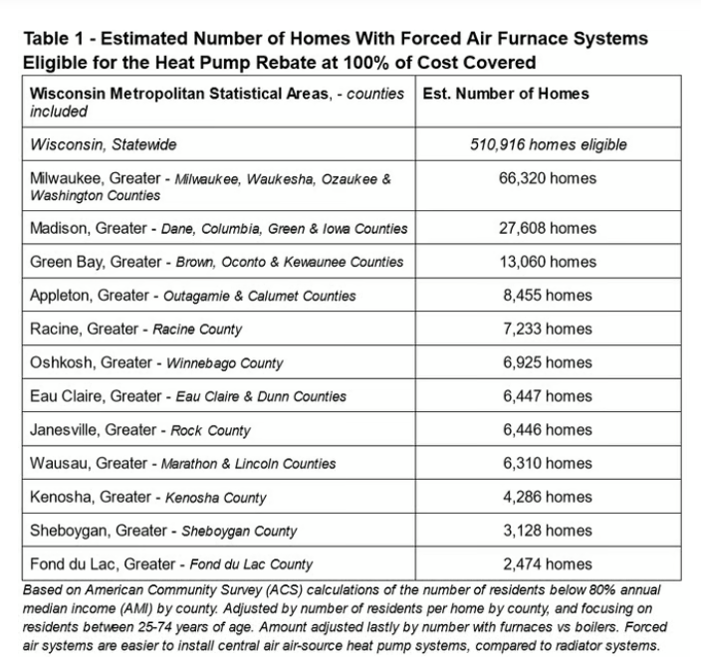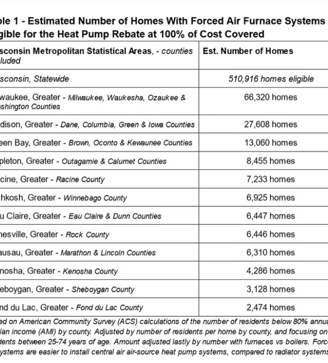 The Electrification rebate can provide a rebate of $8,000 for a new heat pump to provide air conditioning more efficiently and that can heat the home without natural gas. For a moderate income homeowner this rebate can, and generally will, cover 100% of the cost of installation. Learn more about how heat pumps work in Wisconsin from Focus on Energy.
The HOMES rebate will provide instant rebate on any home improvements recommended by energy assessors that can reduce utility bills by 20% or more. This will generally be most helpful in reducing the cost of insulation, sealing air leaks, upgrading HVAC systems and installing windows. For moderate income homeowners, the rebate is $4,000 for improvements that reduce utility bills by at least 20%, or $8,000 for improvements that reduce bills by 35% or more, and can cover up to 80% of the full improvement costs. Learn more about why energy assessments are important from the City of Milwaukee's Me2 program.
Using data provided by Housing & Urban Development (HUD), we can show how many residents by region are considered "low/moderate income" - defined as 80% or less of the area's median income. From that we can deduce the percent who own their homes, how many people per home, and those most likely to own a home: between 25-74 years of age. And, lastly, how many rely on forced air furnaces vs a boiler to provide heat, which can more easily integrate a central air source heat pump.
In a media call held on the 7th annual Energy Efficiency Day nationwide, Green Homeowners United released new research showing the substantial energy impact from the Inflation Reduction Act on moderate income households. The call was joined by State Representative Supreme Moore Omokunde and Climate Power.
"As someone who wanted to ensure my home was one of the most energy efficient in the nation, having a heat pump was a no-brainer," said Lisa Geason-Bauer, resident of Nashotah, Wisconsin and owner of Evolution Marketing, LLC. "I have the ability to not burn fossil fuels to heat my home because it can be powered by my solar panels. So as natural gas rates keep going up, I'm protected!"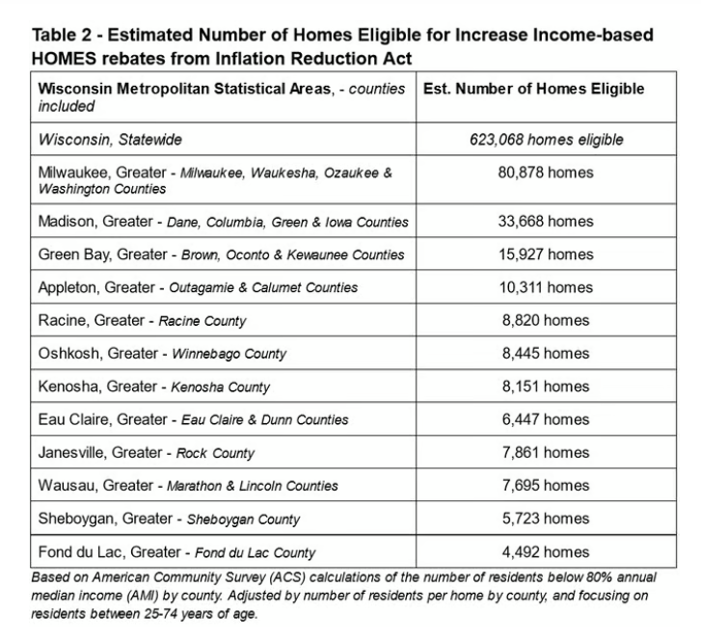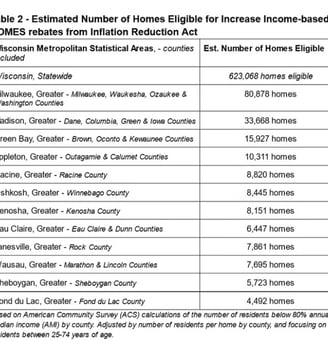 Reductions of utility bills of 20%+ and 35%+ are most likely to be achieved in the traditional older homes by (1) sealing air leaks, usually in attics and basements, (2) insulating attics and "dense-packing" empty walls, (3) insulating basement walls, (4) upgrading older heating systems and (5) replacing single pane windows with Low-E coated double or triple pane alternatives. Rebates are anticipated to be available in 2024.
In the meantime, homeowners should identify a qualified energy assessor and/or heating professional knowledgeable about heat pumps and the new rebate rules to prepare. Homes can sign up for energy assessments now to determine which improvements would make them eligible for the large HOMES rebate.
Green Homeowners United is a woman-owned, lead-certified social enterprise built to help residents take on climate change from home. We believe it is possible to do right by homeowners, workers and the planet. Green Homeowners United's workers are members of Laborers Local 113. Green Homeowners United performs the energy assessments and economic modeling, installs the building improvements, and guides clients through various incentive programs available to make projects more affordable. Contact us to learn more, click here to find out what incentives you may be eligible for.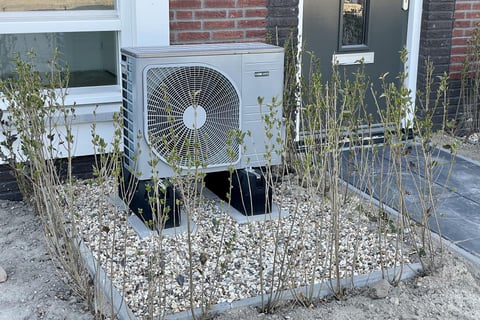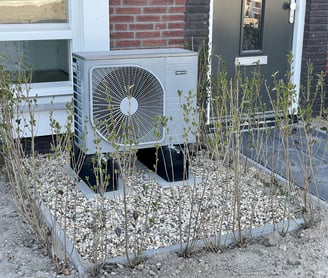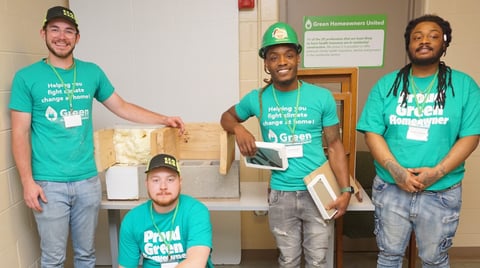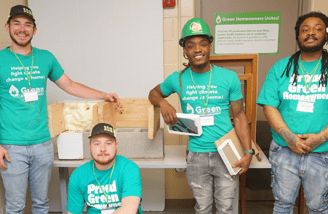 Left to right: Harrison, Jack, Josh, and Michael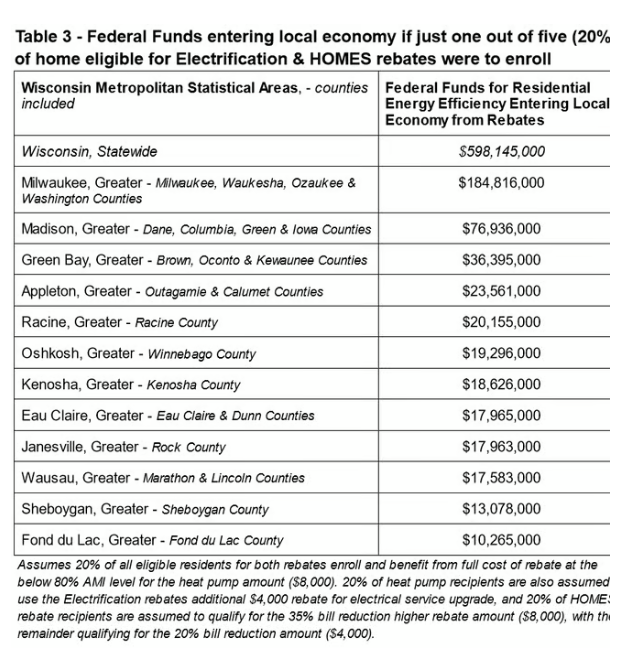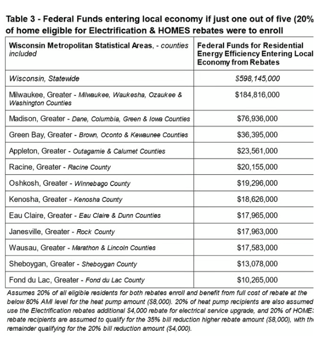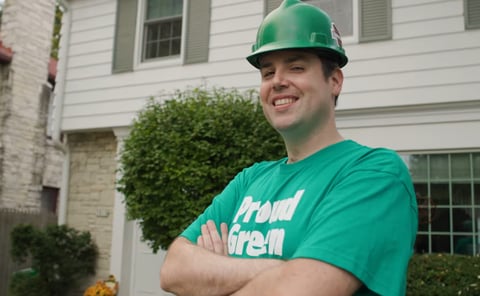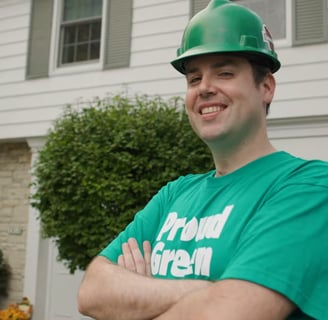 Kevin Kane, Chief Economist