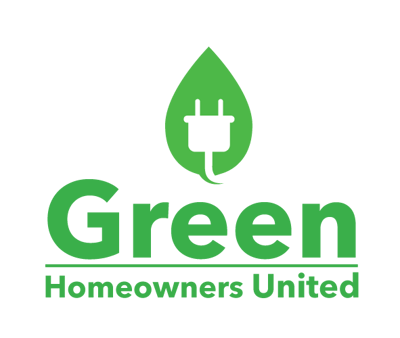 We're a Carbon-Neutral Enterprise
We are proud to announce that Green Homeowners United is now officially a carbon neutral social enterprise! Our carbon impacts are offset thanks to the work of the Carbon Fund.
But we're not resting there! Our goal at Green Homeowners United is to constantly cut carbon emissions by making it easy and affordable for homeowners and homebuyers to make their homes more energy efficient. Through our energy assessments, economic analysis, help navigating fair green financing options, and direct construction work in homes, we help guide all those that want to do right by the planet and their pocketbook!
Green Homeowners United is not just a company, we are a social enterprise dedicated to helping people fight climate change at home, with green home-owning members and supporters across the state! We reinvest our profits back into helping more homes and creating jobs directly cutting emissions in houses across Wisconsin.
So whether it is solar panels like our green homeowner friend Kirk did in Lake Mills
Or adding insulation to and air sealing a knee-wall side attic walls and floor like our green homeowner friend Dave did in Milwaukee
Or replacing water equipment (faucets, toilets, showerheads) with high-efficiency water and water-heating saving improvements like our green homeowner friend Sue did in Oconomowoc
We will keep doing all we can to cut carbon emissions. Sign up for an energy assessment today to learn how! It may be easier and more affordable than you think.